24 Feb 2022

Ayush Start-up Challenge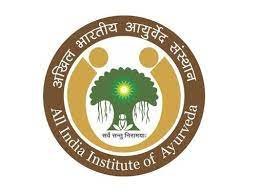 Ayush Start-up Challenge – Today Current Affairs
Recently All India Institute of Ayurveda- AIIA has launched 'Ayush Start-up Challenge' in association with Start-up India.

AYUSH Traditional and non-traditional systems of health care and treatment including Ayurveda (Ayurveda), Yoga (Yoga), Naturopathy, Unani, Siddha (Siddha), Sowa-Rigpa (Sowa-Rigpa) and Homeopathy (Homoeopathy) etc are included.
Today Current Affairs
About Ayush Start-up Challenge: The Hindu Analysis

It was launched to encourage start-ups and individuals working on innovations in the field of Ayurveda and alternative medicine.

The winners of the AYUSH Start-up Challenge will receive a cash prize and incubation support from AIIA.

The winner will be given a cash prize of Rs 1 lakh and the runner-up Rs 50,000.
Categories: The Hindu Analysis



3 Entry Categories for Participating Start-ups:
AYUSH Food Innovation

AYUSH Bio-Instrumentation (Hardware Solution)

AYUSH IT Solutions (Software Solutions)

There will be two winners in each of the 3 categories.
Status of AYUSH Market: The Hindu Analysis

The market for AYUSH sector has grown by 17% to reach US$ 18.1 billion in 2014-20.

In global share, India has gained the fastest growth in the AYUSH market as compared to the world and has a market share of around 2.8 per cent and is likely to remain so. Today Current Affairs.


The AYUSH market is currently estimated to be around US$ 10 billion and is expected to grow by 50% during the next five years.
Other schemes related to AYUSH: The Hindu Analysis

National AYUSH Mission

New portal related to AYUSH sector

AYUSH Entrepreneurship Program

Ayush Wellness Center

ACCR Portal and Ayush Sanjeevani App
Here we mention all information about Ayush Start-up Challenge  Today Current Affairs.