09 Dec 2021

'E-Kuverin': Military exercise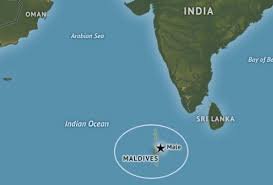 'E-Kuverin': Military exercise- Today Current Affairs
Recently, the 11th edition of the joint military exercise 'E-Kuverin' between India and Maldives has been organized in Kadhu Island, Maldives.

Earlier the 15th edition of the biennial trilateral naval exercise 'DOSTI' involving India, Maldives and Sri Lanka was held in Maldives.
Key points: The Hindu Analysis

India and Maldives have been conducting exercise 'E-Kuverin' since 2009, which means 'Friend' in Maldivian language.

The 14-day joint exercise is conducted alternately in India and Maldives.

It focuses on enhancing inter-operability between the two countries to carry out counter-terrorist operations in a semi-urban area under the mandate of the United Nations.

This year's exercise will also include cultural and sports activities to enhance defense cooperation and bilateral ties. The exercise will go a long way in cementing India's ties with Maldives amidst the emerging security dynamics in the Indian Ocean region.
In this article we mention about 'E-Kuverin': Military exercise Today Current Affairs. The Hindu Analysis.