27 Jan 2022

Meta's AI Supercomputer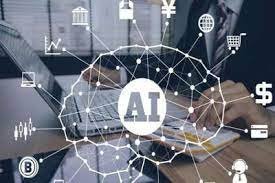 According to Facebook's parent company Meta, it's new "artificial intelligence supercomputer" will be the fastest worldwide by the middle of 2022.
Key point
Meta introduced the AI ​​Research Super Cluster (RSC) on January 24, 2022. It is believed to be one of the fastest AI supercomputers currently.

Currently, AI can perform tasks such as translating text between languages ​​and helping identify potentially harmful content.

However, the development of the next generation of AI will require powerful supercomputers, capable of performing quintillion operations per second.
Importance of RSC
RSC will help in creating new and better AI models. It will also allow work in hundreds of different languages.

RSC will also help build technologies for the next major computing platform called "Metaverse", where AI-powered applications and products will play a key role.
What is Metaverse?
The Metaverse is a network of 3D virtual worlds. It focuses on social engagement.  The term metaverse originated in the 1992 science fiction novel Snow Crash.

The meta platform was formerly known as Facebook. It is an American multinational technology conglomerate.

It is headquartered in Menlo Park, California. Meta is the parent company of Facebook, WhatsApp and Instagram.

Meta is one of the most valuable companies in the world and is one of the Big Tech companies along with Amazon, Google, Apple and Microsoft.
Super computer
Supercomputers have a higher level of performance than general purpose computers. Its performance is usually measured in floating-point operations per second (FLOPS) rather than "million instructions per second (MIPS)".