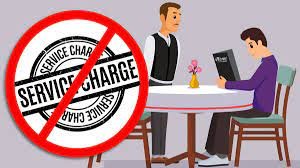 Service charges: CCPA – Today Current Affairs
Recently, the Central Consumer Protection Authority (CCPA) has issued rules to avoid unfair trade practices and protect consumer interests in hotels and restaurants that assess service charges.
Today Current Affairs
Central Consumer Protection Authority (CCPA):
It was established under the Consumer Protection Act (CPA) 2019.

It reserves the right to control abuse of consumer rights, unfair trade practices and false or deceptive marketing that is harmful to the public interest.

It has the power to protect, promote and most importantly prevent violation of the rights of consumers under Section 18 of the CPA, 2019 under the Act.

Apart from this, it promotes consumer rights and ensures that no person indulges in unfair trade practices and it also has the right to issue guidelines to enforce the rights of consumers.
New Guidelines : The Hindu Analysis

According to this, there is a ban on charging additional charges automatically or by default in the bill in the name of service charge charge in hotels and restaurants.

They must inform customers that service charges are voluntary and optional.

Most importantly, hotels and restaurants are no longer allowed to limit admission or services based on the collection of service charges. The Hindu Analysis


Further, hotels are not allowed to add service charges to their bills and collect total GST.

Any tip, token, donation etc. will be treated as a separate transaction between the hotel staff and the consumer which is completely voluntary for the consumer.
Correction Process : The Hindu Analysis

If any hotel or restaurant is charging service charges, the customer can ask the concerned hotel or restaurant to deduct the service charge from the bill or can lodge a complaint on NCH by calling the number 1915 or through the NCH mobile app. The Hindu Analysis


The National Consumer Helpline acts as an alternate dispute resolution mechanism at the pre-litigation stage.

A complaint against unfair trade practice can be lodged with the Consumer Commission electronically through edaakhil.nic.in for quick and effective redressal.
Service tax : The Hindu Analysis

It is a tip or direct transaction between the customer and the restaurant staff, especially the wait staff.

It is the cost charged for services related to the purchase of a main product or service.

It is collected by the hospitality and food and beverage industries as a fee for serving the consumers.
Reason for issuing new guidelines : The Hindu Analysis

A large number of complaints were registered on the National Consumer Helpline (NCH) regarding unnecessarily levying of service charges in payment bills.

The bill was often charging additional amount as the total amount under the guise of some other charges.

As per the new rules, charging a consumer more than the price of the food item on the menu and applicable taxes is considered 'unfair trade practice' under the CPA.
In this article we mention all information about Service charges: CCPA  Today Current Affairs.