Swachh Bharat Mission Gramin (SBM-G)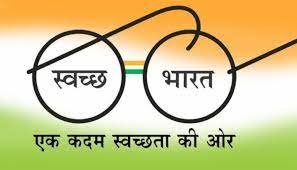 Under the Swachh Bharat Mission Gramin (SBM-G), more than 1 lakh villages have declared themselves Open Defecation Free (ODF Plus).

These villages are maintaining their ODF status and have mechanisms in place to manage solid and/or liquid waste. They will continue their cleanliness journey as they work towards making their villages clean, green and healthy.
Open Defecation Free Status:
ODF: An area can be notified or declared as ODF if at any time of the day, not a single person defecates in the open.
ODF+: A city can be declared ODF+ if no person is found defecating and/or urinating in the open on any given day and all community and public toilets are functional and well maintained.
ODF++: A city can be declared ODF++ if it is already in ODF+ status and the faecal sludge/septage and drains are safely managed and treated and any type of the untreated sludge/septage and drains do not drain into water bodies or open areas drains.
Swachh Bharat Mission Gramin (SBM-G)
It was launched in the year 2014 by the Ministry of Jal Shakti to accelerate efforts to achieve universal sanitation coverage and focus on sanitation.

The mission was implemented as a nationwide campaign / mass movement aimed at eliminating open defecation in rural areas.
Swachh Bharat Mission (G) Phase-I:
Rural sanitation coverage in India at the time of launch of Swachh Bharat Mission (Gramin) on 2nd October, 2014 was recorded at 38.7 percent.

Under this mission, more than 10 crore individual toilets were constructed as a result of which rural areas of all the states declared themselves as ODF on 2nd October, 2019.
SBM (G) Phase-II:
It emphasizes on sustainability of achievements made under Phase I and providing adequate facilities for Solid/Liquid and Plastic Waste Management (SLWM) in rural India.

Implementation: Swachh Bharat Mission (Gramin) Phase-II will be implemented as a single mission for the period 2020-21 to 2024-25 with a total outlay of Rs.1,40,881 crore.
The SLWM component of ODF Plus will be monitored based on the following four indicators-
Plastic Waste Management

Biodegradable solid waste management (which includes animal waste management)

Gray Water Management

Faecal Sludge Management
Top performing states:
Top five performing states are Telangana, Tamil Nadu, Odisha, Uttar Pradesh and Himachal Pradesh with maximum number of villages declared as ODF plus.
Importance of Swachh Bharat Mission:
Under solid and liquid waste management, infrastructure such as compost pits, adsorption pits, waste stabilization ponds, treatment plants, etc. will also be created. This phase of the Swachh Bharat Mission (Gramin) will continue to generate employment and provide impetus to the rural economy through the construction of household toilets and community toilets.

It will help rural India to effectively deal with the challenge of solid and liquid waste management and will help in substantial improvement in the health of the villagers in the country.
Other schemes as part of SBM:
 GOBAR-DHAN (Galvanizing Organic Bio-Agro Resources Dhan- GOBAR-DHAN) Scheme:
It was launched by the Ministry of Jal Shakti in the year 2018.

The objective of this scheme is to keep villages clean, increase the income of rural households and generate energy from waste generated by cattle.
Individual Household Toilet (IHHL):
Under SBM, people get about 15 thousand rupees for the construction of toilets.
 Clean School Campaign:
The Ministry of Education launched the Swachh Vidyalaya program under the Swachh Bharat Mission with the objective of providing separate toilets for boys and girls in all government schools within a year.
Swachh Bharat Mission-Urban (SBM-U)
It was launched by the Ministry of Housing and Urban Affairs on October 2, 2014.
First stage:
The program includes eradication of open defecation, conversion of dirty latrines to flush latrines, elimination of manual scavenging, municipal solid waste management and behavioral change in people with respect to healthy sanitation practices.

Under the program community toilets will be built in residential areas where it is difficult to build individual household toilets.
Achievements:
4,324 urban local bodies have been declared open defecation free, which has been made possible through the construction of over 66 lakh individual household toilets and over 6 lakh community/public toilets, far exceeding the mission target.

Digital enablement such as Swachhata App, launched by MoHUA in the year 2016 and Digital Grievance Redressal Platform have reimagined the way of managing citizen grievance redressal.
Phase II:
SBM-U 2.0 announced in the Union Budget 2021-22 is a continuous implementation of the first phase of SBM-U. Under which the Government of India is making efforts to securely prevent sewage, sludge and septage from toilets, transport them and dispose them properly.

It has been implemented for a period of five years from 2021 to 2026 with an outlay of Rs 1.41 lakh crore.
Purpose:
It focuses on segregation at the source of waste, reduction of single-use plastics and air pollution, effectively managing waste from construction and demolition activities and bioremediation of all old dump sites.

Under this mission, all the waste water is being treated properly before releasing it into the water bodies and the government is trying to prioritize maximum reuse.